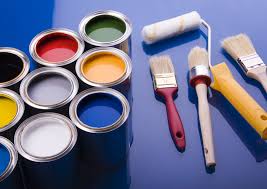 Interior/Exterior Painting and Pressure Washing Services
Looking for a quality painting contractor who can provide you with the best painting work? Please contact us today and we will be happy to give you a free estimate on your project. Leave all the hard work to our pros.
Goal: 100% Happy Customers
Our goal is that each customer will be 100% happy with how their home looks after each SKAB Metal Group project. Every step of the process focuses on clear communication and meeting your needs. Great service, great craftsmanship and great value is what you can expect from SKAB Metal Group.
SKAB will issue a clear proposal with precise objectives and communicate with the client throughout the process to ensure a top quality finished product. We understand that your home is your investment. That's why SKAB. Begins each project by protecting your furniture and belongings.
Your home and its value are also protected when we fix issues and restore finishes before we apply a lasting finish. We only use a high-quality, durable paint, custom made for your home. Customer satisfaction is at the very core of SKAB's business philosophy. We accomplish this by superior customer service, high quality workmanship and the use of only top grade painting materials.
Tell us how we can help. Whether you need to your home updated for a special event, require repairs to wall or surface damage, or just want a more uplifting color in your home, we are here to help. No headaches, no troubles, just reliable, effective, efficient service.
Home Painting Services (Interior Painting and Exterior Painting)
We are here to help your home look its best and maintain its longevity.  Our full service interior home services include:
Proper surface preparation, repair, & staining
Color & finish consulting
Wallpaper removal & installation
Murals and Faux finishing
Drywall repair & installation
Carpentry
Epoxy floor systems for your garage or basement
Concrete and garage floor crack repair
Varnish wood handrails & stairwells
Stucco Repair
Deck Restoration
Power Washing
Wood Refinishing
Wallpaper Installation and Removal
Drywall Repair
While we don't list all the services we provide, please contact us and we might be able to help you.  We offer free estimates, just call us at (647) 725 9599 or 855 766 SKAB.  Feel free to contact us today.